What is a rotary hammer and what it can be used for?
A rotary hammer, also named as rotary hammer drill, is a power tool that can perform these tasks such like drilling and chiseling hard things which like brick, stone, and cement walls etc. It acts as similar to a hammer drill or impact drill in that it also pounds the drill bit in and out while rotary hammer spinning. Moreover, rotary hammer drills use a piston mechanism instead of a special clutch that impact drill uses. That piston mechanism cause hammer drill to deliver a much more powerful hammer blow, so it is possible to drill larger holes much faster. Basically, most rotary hammer drills have 3 setting models: drill mode, hammer drill or just hammer, so they can act as a mini jack hammer.
What makes an electric rotary hammer drill?
Rotary hammers have two pistons: a drive piston, and a flying piston. An electric motor turns a crank, which moves the drive piston back and forth in a cylinder. The flying piston is at the other end of the same cylinder. And from its outside of look, you can see it consists of a grip handle and an auxiliary handle, a model selection knob, Chuck, Switch&Locker, Reversible switch etc. Following picture clearly gives you a detailed view of what makes a rotary hammer drill.
What are the difference between SDS,SDS max and SDS-Plus hammer drills?
SDS and SDS Plus have a 10mm shank, while the SDS Max has an 18mm. This means that SDS Max bits have and advantage of increasing capability for tougher masonry work, withstanding more torque and force. The SDS Plus range is shorter in length and is tailored to lighter duty work and smaller diameter holes.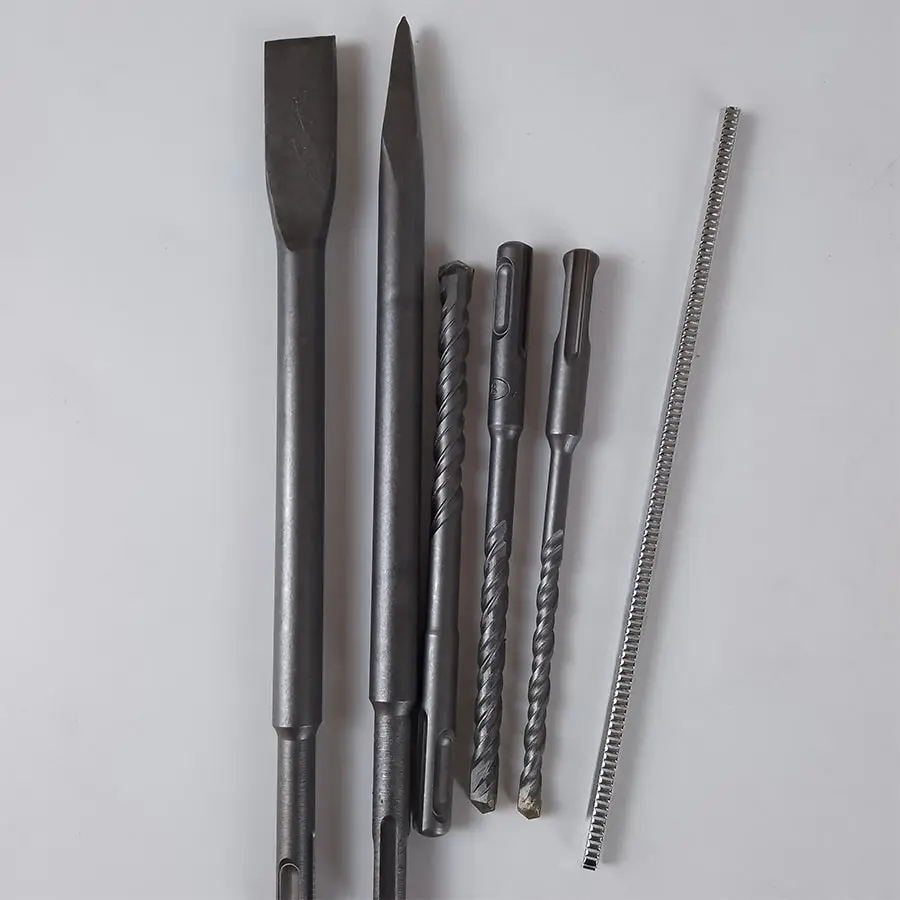 What kind of drilling diameter of rotary hammer and its power?
According to its Max Drilling diameter, a rotary hammer can be designed as 20mm 22mm 24mm 26mm 28mm etc. Our ETPOWER rotary hammer drills come with 20mm 26mm 28mm and powered with 550W 650W 900W 1000W etc.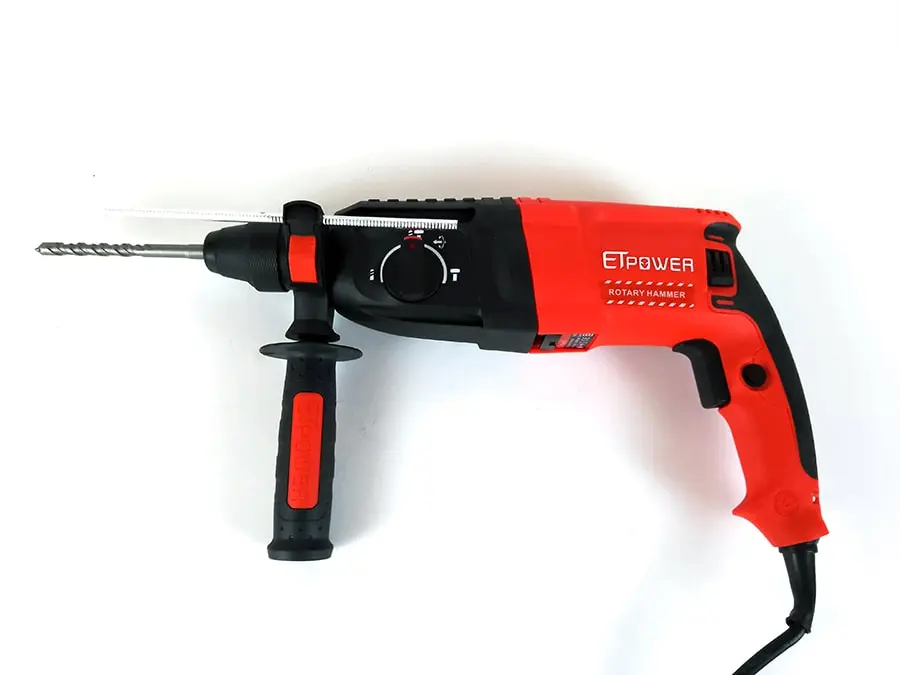 Here is a video of our ETPOWER rotary hammer drill demonstration: